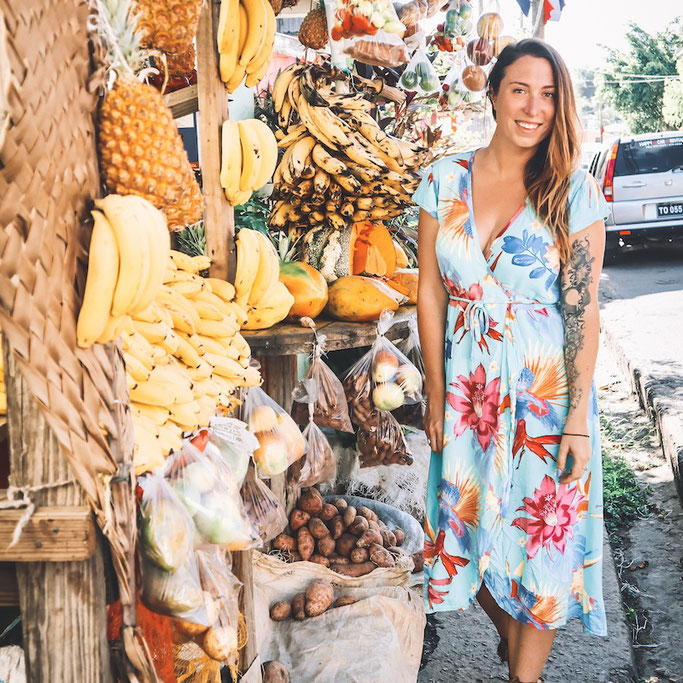 I'll be honest, I hadn't heard much about Dominica before my trip there. The one thing I did know was there were resident sperm whales there, and it was a scuba divers dream (trust me to know that). But things to do in Dominica? I wasn't aware of many other than scuba diving in Dominica. How to get to Dominica? I didn't know how. What to expect from Dominica? I had no idea.
Well, now I know to expect the unexpected; It certainly wasn't like any of the other Caribbean island, or like any other island I'd ever been to in my life.
I'm so excited to tell you more about the beautiful island of Dominica and exactly why you need to visit Dominica! 
*This trip was hosted by Dominica Tourism Authority
Where is Dominica?
First things first this is Dominica, not Dominican Republic! Let's not get these two very different countries mixed up! Dominica, officially the Commonwealth of Dominica, is an island country in the West Indies on the Caribbean Sea! 
How to get to Dominica from the UK
To get to Dominica from the UK you'll need to get comfy. It will take you two flights and a layover, but it is surprisingly easy and straight forward with the direct flight from London Gatwick to Antigua. British airways and Virgin both fly direct most days of the week and it takes around 8. 5 hours. At Antigua you will have to get a connecting flight to Dominica which takes around 30 minuets on a small aircraft. You can find the schedule from Antigua - Dominica at Liat.com. Note there is only 15 mins free wifi at Antigua airport so if you have a long layover (we had an 8 hour one on the way home) you won't be connected! However you can leave the airport - as long as you don't check in to your next flight -  and go and explore Antigua. 
Scuba diving in Dominica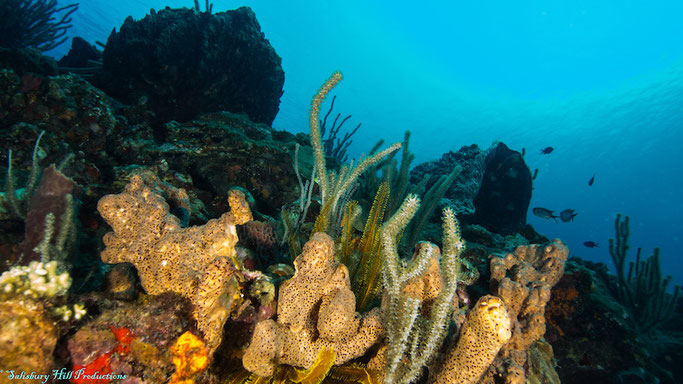 Now let's talk about things to do in Dominica, and when I say things to do I mean scuba diving!! If you are anything like me you'll want to be scuba diving most days while in Dominica! 
There are many dive sites all around Dominica so you'll have no chance to get bored, and while most of them lie around Scotts head - a protected marine reserve -  littler known ones in the North of Dominica should also not be missed!
Scott's head Pinnacle
Known to most as the most spectacular dive site of the island there is wildlife everywhere and incredible visibility The dive begins on a large rock formation called "Swiss Cheese" where a school of soldier fish always hang out around the arch. At a depth of only 10 meters, you will cross a second arch that will take you from "the other side", inside a volcanic crater sinking to 40 meters deep. Gorgonians are every where as well as many species of fish at every turn!
For a full guide on scuba in Dominica, check out the guide on Girls that Scuba. 
Whale watching in Dominica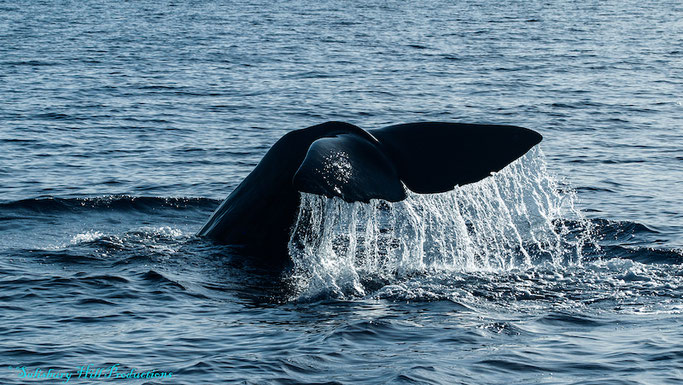 Whale watching is one of the most popular things to do in Dominica. With a resident whale population, there's no time of year you won't be able to spot whales in Dominica! Tours runs from hotels and tour operators each day, however there are regulations to protect the whales and each hotel has their allotted day and time. We went with Fort Young Hotel who run a tour on Sunday at 2pm which lasts around 3 hours and costs $69 per person. We saw 3 sperm whales and TONS of dolphins - whale watching is a must do when visiting Dominica! Find out more about whale watching in Dominica here.
---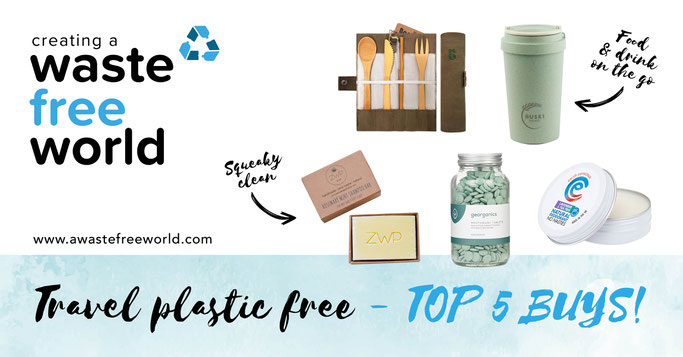 ---
Soufriere Village
Soufrière is a village on the southwest coast of Dominica with a tiny population of 1,416 people. I loved this little village so much and think it was one of my highlights while visiting Dominica. This may be because it is where I did my first scuba dive in Dominica, and loved the vibe from the dive centre - Nature Island Dive Dominica. Here we hung out after the dive and ate lionfish sandwiches (lion fish are an invasive species in the Caribbean so are hunted and sold as food) and tasted locally ocean-aged(!) rum that was buried in a secret part of the ocean outside Soufriere village - very Pirates of the Caribbean. The village is just a stones throw from Scott's Head and has sweeping views of the ocean and neighbouring towns! I definitely recommend you head over to Soufriere and soak up the atmosphere of a small Caribbean town! 
Portsmouth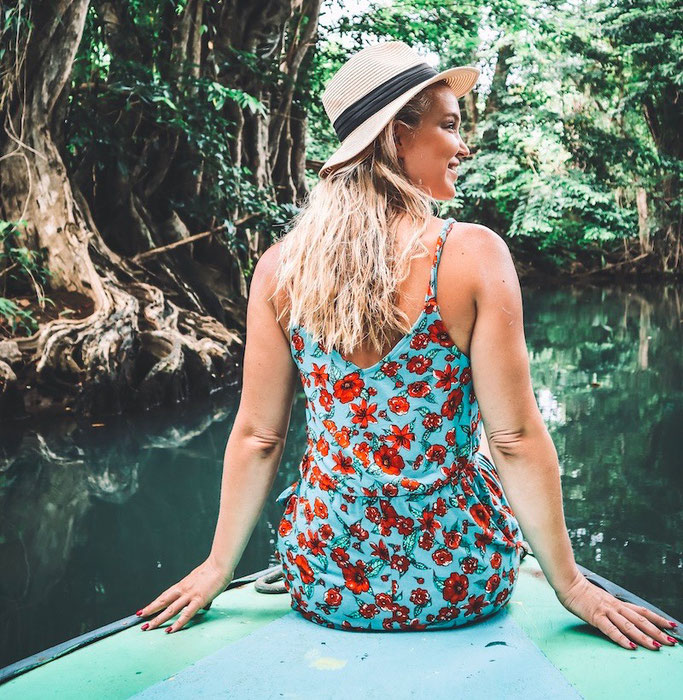 Portsmouth is the second largest town in Dominica, with a population of 2,977 (so still tiny) it lies on the Indian River on Dominica's northwest coast. Coming to this side of the island almost feels like a different country all together. The small amount of tourists you see in Dominica don't seem to be over in Portsmouth, and it feels a lot more rural and unexplored. The best thing to do when in Portsmouth is taking a boat down the Indian River (Dominica has 365 rivers, and this was my favourite) until you get to a rum bush bar at the end to indulge in some local rum! We also had loads of fun on the "water park" outside Picrad Cottages playing on the what looked like abandoned inflatables! 
How much does it cost in Dominica
Before I went to Dominica I was expecting it to be fairly expensive like other Caribbean islands, however there is a difference from Dominica to, say, Aruba or Antigua. It isn't a big all-inclusive destination, and tourists don't flock here to spend the week in their resort and on the beach (which makes it an amazing place for travellers like us!) So prices were a lot more reasonable! 
Hotels
There are plenty of hotels and guest houses in Dominica and there is even a hostel with reasonable priced rooms! I've recommended where to stay in the next paragraph and the best place to look is booking.com but hotels start from around $70 a night, and guest houses $50.
Food
EAT LOCAL!! Always! And thee best thing about this, is every restaurant is local in Dominica, there are no chain restaurant! An average main course at a local restaurant will be no more than $10! And drinks? Well, the secret is to always ask "what specials do you have on for cocktails?" most places don't advertise their specials but always have a locally priced rum punch up their sleeves for anything from $3.
Diving
Two tanks dives go for around $100. Extras include equipment rental, Nitrox etc. 
Where to stay in Dominica
Roseau 
Located in front of the Caribbean Sea and 1.2 km from Roseau City, Dominica hotel offers on-site dining, a spa and an outdoor infinity pool. Every room at Fort Young Hotel features a private balcony. You'll find this is where most people stay when arriving into Roseau as it offers everything you need as a traveller. There is also a dive centre located inside the hotel, with a pool, and a jetty right into the ocean.
Portsmouth
Standing on 6 acres of an old coconut plantation, these private cottages offer access to the beach and views over Prince Rupert Bay. We stayed here for 2 beautiful nights, with way too much room for just one person, it's a perfect couples or family getaway. It simply feels like a different country all together than on Roseau side, and this is where you want to head if you want a real unique slice of Dominica.
---
---

---
You will also like
---