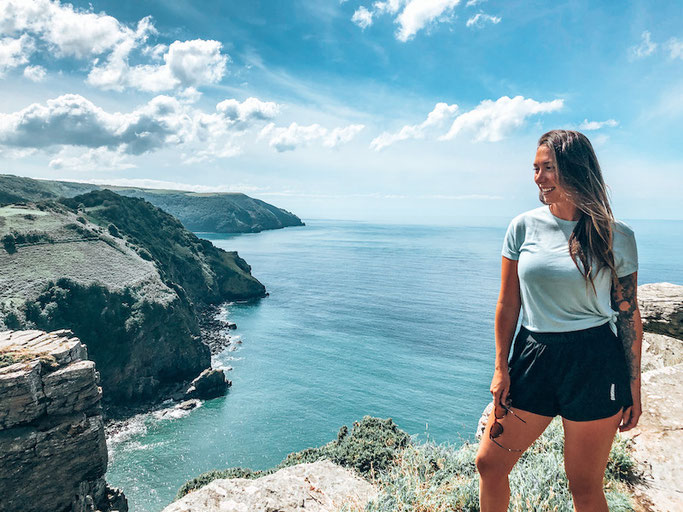 Devon in the UK, has some of the best walks in England! You just need to know where to go! As the 2020 COVID-19 panemic has restricted international travel there's no time like now to explore my own backyard, and I'm so excited to share with you all the best walks and places to go in Devon. Staring off with 'Valley of the Rocks' in Lynmouth, Exmoor National Park,England.
Read also: Devon walks: Seaton to Lyme Regis
What is Valley of the Rocks?
One of the most spectacular scenic location on Exmoor National Park known for its feral goats that roam freely and often quite hair-raisingly on the jagged cliff edges. You can simply visit to enjoy the views and take some pictures, or you can take one of the many walks starting from Lynton or Valley of the Rocks across the coast paths.
How to get to Valley of Rocks
Best Walks at Valley of the Rocks
The best walk to do when you are at the valley of the rocks is start by climbing up the rocks right ourside the car park and get a glimpse of some of these amazing views, and then follow the coast path to Woddy Cove. The walk from Valley of the Rocks to Woddy Cove is 10km (5km there 5km back) and takes you through through a scenic coast path. There are some uphill areas, and small paths, but it is a easy - moderate walk if you don't mind the hills and the inital climb of the rocks.
It is a very easy path to follow and is all signposted, you just need to decide when to turn around.
What you will see on the coastal path from Valley of the rocks to Woddy Cove (and back)
Where to park at Valley of the Rocks
There is a main car park and an over flow car park. The overflow one is the one you come across first -oppoiste the cricket pitch - but if you want to park close to the rocks - for example if you just want to stop for a photo - keep driving down and park next to the cafe. We parked in the carpark opposite the cricket field until 6pm, but you can park there all night.
Valley of Rocks to Woddy Cove Walk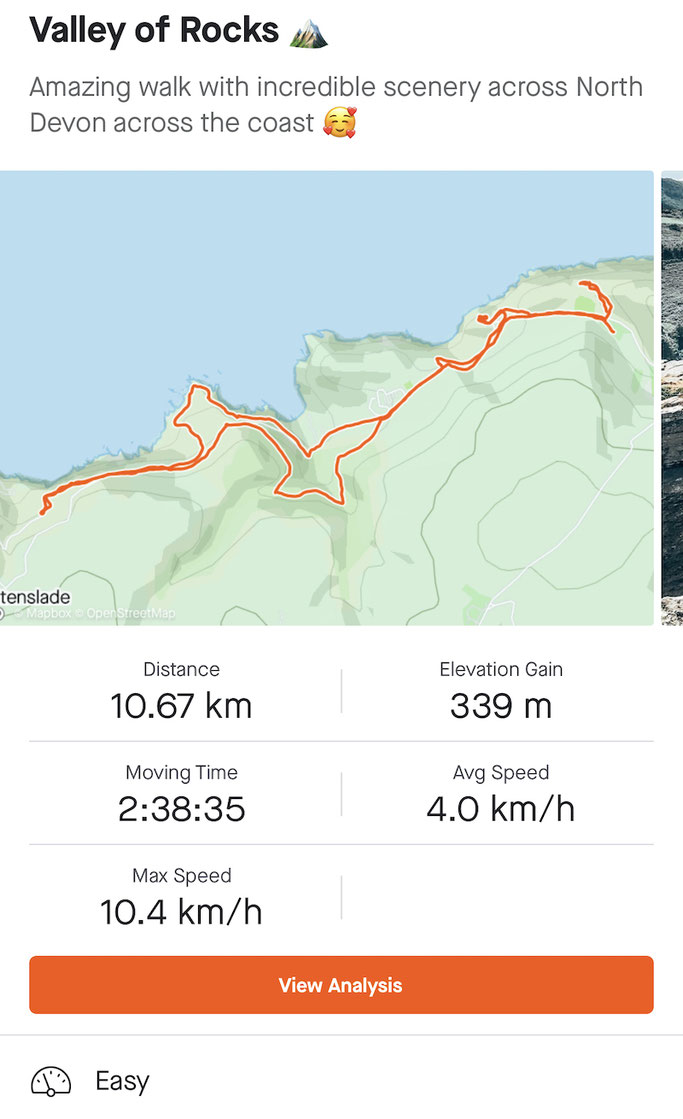 Things you need to hike Valley of the Rocks
Walking shoes
Money for car park 
Picnic/snacks - especially when tea rooms and cafes aren't open
Water
Camera
Things to do near Lynton - Wolocombe Beach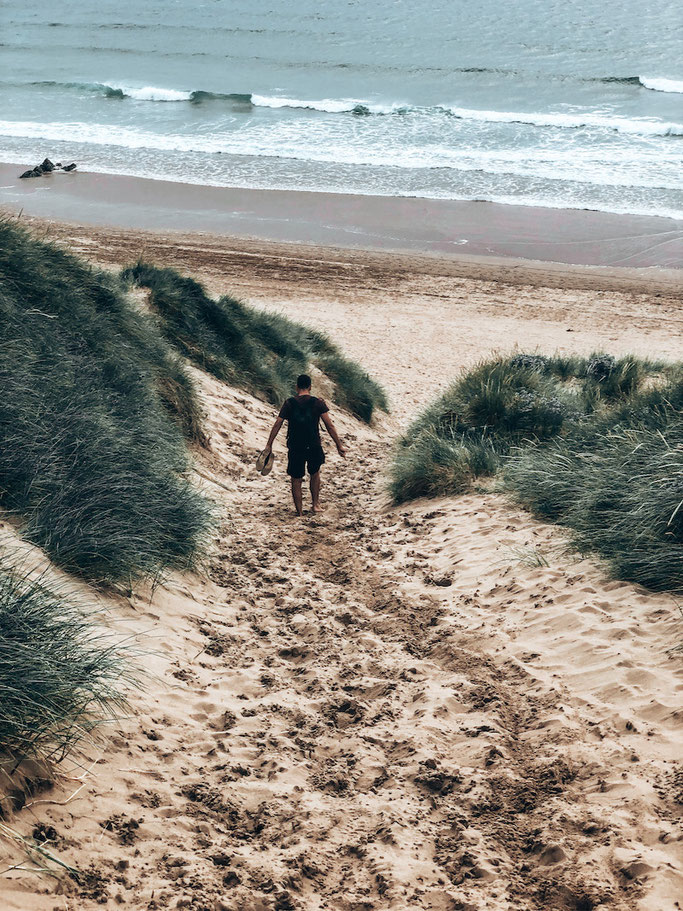 As you are already in Lynton, Wolocombe, one of england's best beaches is only 30 minuets drive around the corner. We stopped off at the sandy Wolocombe beach on the way home for a dip in the sea and a pizza! Here's how to get to Wolocombe.
An amazing walk and sceneary! Definitely one of the best things to do when in Devon!
---
---