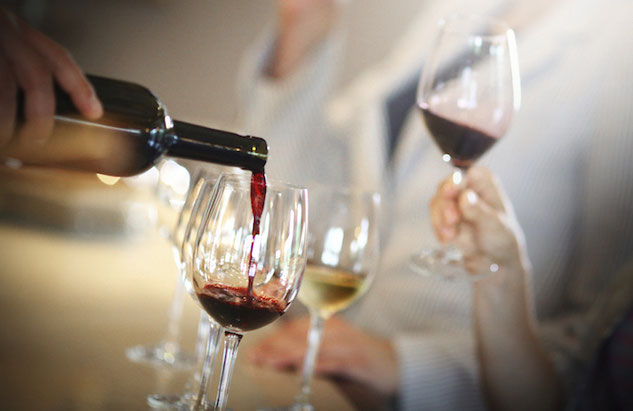 The idea of travelling solo can seem like a daunting prospect at first for some. We all fear a holiday in silence where we are surrounded by others but speak to no-one other than service staff! If tasting wines and learning about the wine making process is up your alley then a visit to the Hunter Valley as a solo traveller can be a fantastic experience. Check out these tips for a holiday full of wine, food, fun and most importantly friends!
Join A Group Wine Tasting Tour
One of the best ways to meet new friends (even if they are just holiday buddies) is to join a group wine tour. For centuries wine has been the catalyst for human interaction and while everyone might be subdued and quiet at the first cellar door this usually changes fairly quickly after 8-10 tasting portions and soon everyone is a new friend! 
Aside from the fact that other travellers naturally become more welcoming after a few drinks, a group tour is a good idea as you can be picked up from a variety of locations on your own and you won't stand out as a solo traveller. 
For a private tour minimum numbers are required in order to reserve a vehicle. Not so with mixed group tours!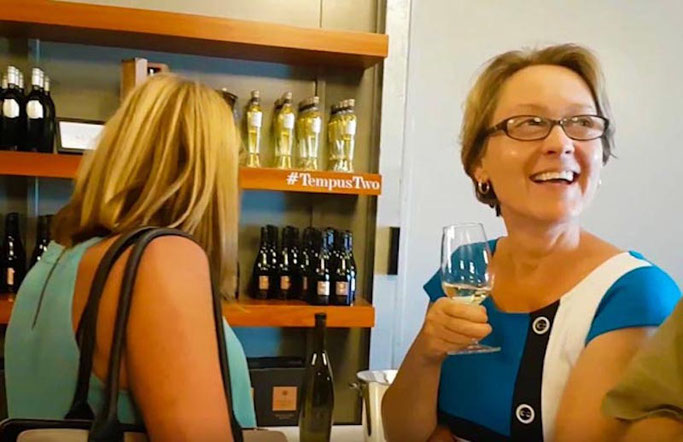 However if you are requesting a pickup for one person in the Hunter Valley you would be best to stick to the larger motels and resorts that are located in Pokolbin, Lovedale or Rothbury. You may pay a little more for your accommodation but you can be guaranteed that your location will be on the route of the majority of the local tour companies. If you are staying further away from Pokolbin (the central area of Hunter wine country) in locations such as Wollombi or Singleton you may find that tour operators won't travel an hour to come and get you and an hour to return you to your accommodation after the tour. You don't want to limit your options and if you pick a major resort the chances that you will be standing at the bus stop at reception on your own are slim.
Hunter Valley wine tours with Tastes Of The Hunter Wine Tours
Tastes of the hunter wine tours brings you to cellar doors where you can enjoy private tastings with your own dedicated cellar door specialist for the group. These activities are very inclusive as the group sits together naturally at a table or in a circular chair arrangement. Suzanne (owner/operator at Tastes Of The Hunter Wine Tours) is a passionate wine lover and Hunter Valley local who likes to concentrate on introducing the unique flavours of boutique wine makers and thanks to her connections it is often possible for the group to enjoy a presentation by the cellar door manager or even the wine maker. These presentations are fun, involve question and answer sessions and encourage group interaction. Ever wished to drink wine out of the "punt" at the other end of the bottle? Or sample a brand new vintage straight out of the tank before it has even hit the shelves? Feel free to volunteer! A friendly guide or presenter that encourages the group to work together on a fun aspect of the presentation is a winning way to include everyone and get solo travellers feeling like part of the "group tour family for the day" in no time!
Join a grape stomping event
Nothing will get you making friends like working together with others. If you get tired of wine tasting then why not try engaging in the age old activity of grape stomping? Before machine based presses were used to crush the grapes, humans rolled up their trouser legs or held up their dresses and danced with bare feet inside empty wine barrels to extract the grape juice. This also had the effect of bursting the skins, releasing the tannins in red grapes and kick starting the fermentation process. At the Hunter Resort you can sign up for the next grape stomping activity and join with others in a competition to make the most juice in the shortest amount of time. The winning team receives a free wine pack so there has never been a better time to wrap your arms around a new friend and stomp as fast as you can. It is traditional for the losing team to buy the winning team a round at Matilda Bay Brewhouse so this activity is the perfect conversation starter and can see you drinking beers with your new buddies well into the night!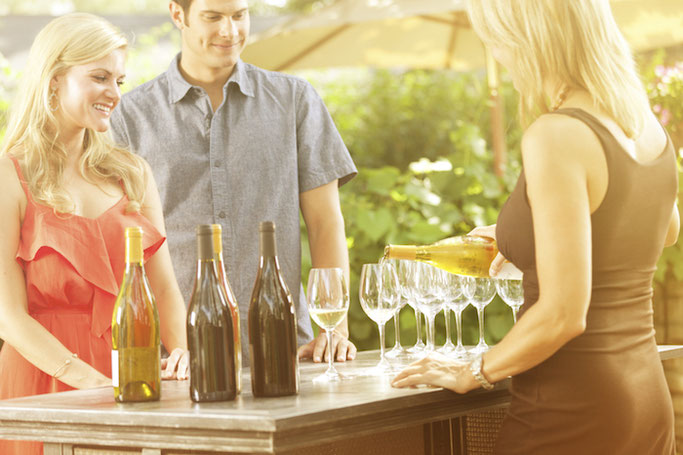 If you are brave enough to travel alone you don't have to spend all your time on your own. A visit to the Hunter Valley can give you plenty of time to relax and enjoy the ideal mix of luxury and a bush retreat, with activities that will have you making new friends in no time right at your finger tips. 
And while you're in Australia how about heading over to travel New Zealand?
---
---
You will also like from Oz
---